Home » The Art Page
The Art Page
Don Carlos, Artist
Many guests have noted the puzzling resemblance of their voluble host, Clayton Jarvis, to the elusive artist-in-residence, Don Carlos. The Simpson Hotel emphatically denies any connection between the two!
Don Carlos is a multimedia artist whose mediums include painting, sculpture, assemblage and environmental installation. His work is heavily influenced by Latin American artistic and religious traditions, but also draws on his experiences living in Egypt and the Sudan, New York City and the Pacific Northwest. His more portable works are three-dimensional assemblages influenced by the traveling panoramas of yesteryear. His materials extend the boundaries of the found object. The themes of his work vary from the political to the moral to the "petrified dreamscapes" of Gao Xingjian's Soul Mountain.
Don Carlos has exhibited work at the Etherton Gallery in Tucson, the Tohono Chul Gallery in Tucson, the Coronado Galleria in Clifton, Arizona, and the Vista de Nada in Portland, Oregon. His one-man show at the Central School Project in Bisbee ran in May through July of 2019.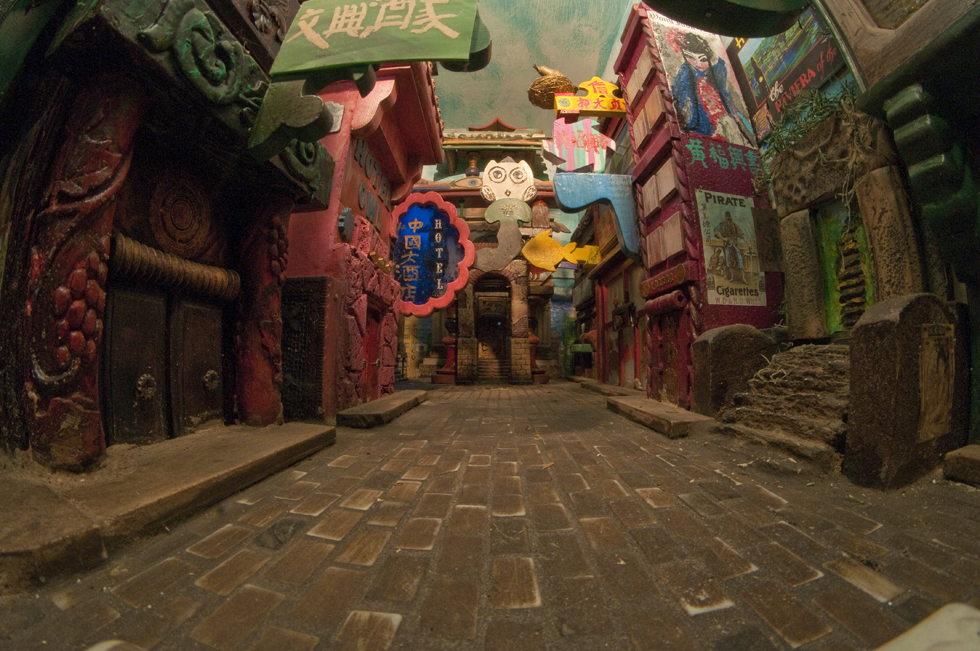 Detail from Chinatown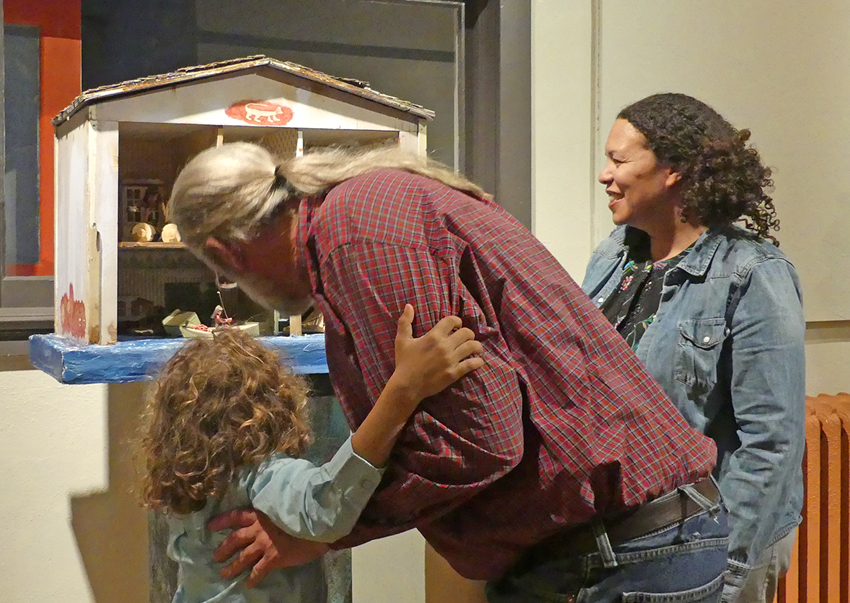 Global Warming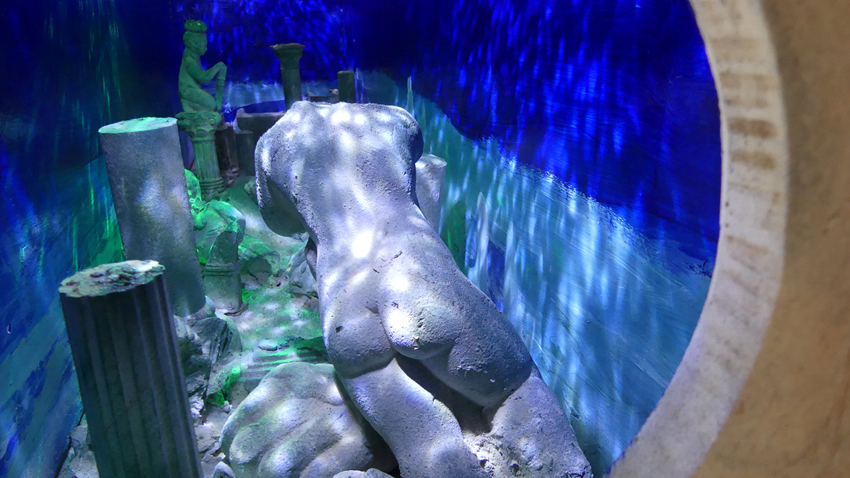 Atlantis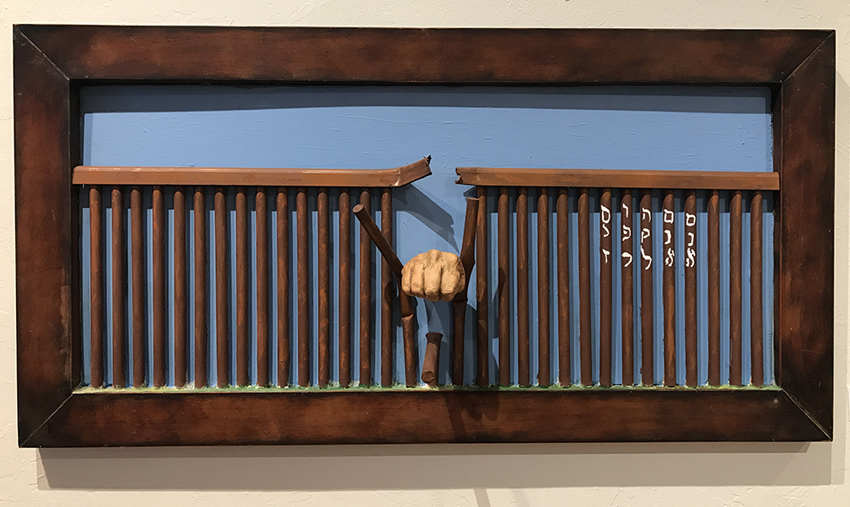 The Writing on the Wall
Bisbee Art Opening Poste
Sir John Franklin
From the Hotel Collection
The Simpson Hotel has what we believe is the largest collection of original art works of any hotel in Arizona. Every room is filled with rotating groups of paintings and other works. Our gardens are populated with sculptures.
We don't put prices on our art objects, but many are for sale. Don't hesitate to ask.
Mary Edith Cox Maison 1886-1954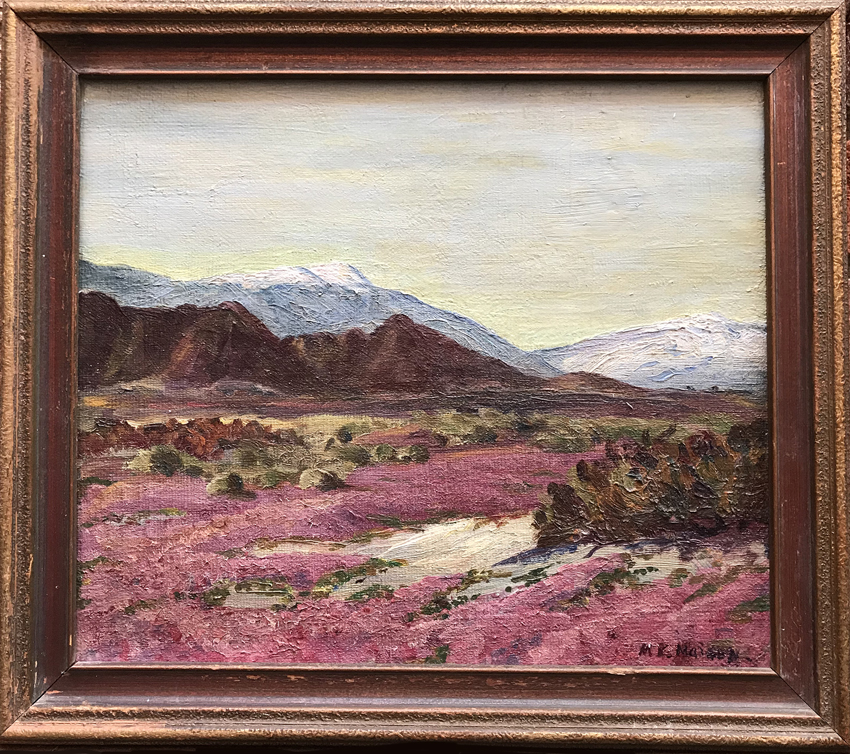 Maison was born in Bethlehem, Pennsylvania, and studied music in Paris and Philadelphia. After her marriage to Frederick Maison, she raised a family on a ranch in the Imperial Valley of California and taught herself to paint. After 1926 she exhibited widely in the Southwest. Her impressionistic style and quiet work habits led to a reputation as a woman painter who worked "like a man."
Maison painted the view in this painting over and over, in different seasons. Maison was also a pianist and songwriter. She mounted a combined art exhibit and concert in Tucson in 1936.
Don Cowen 1920-1987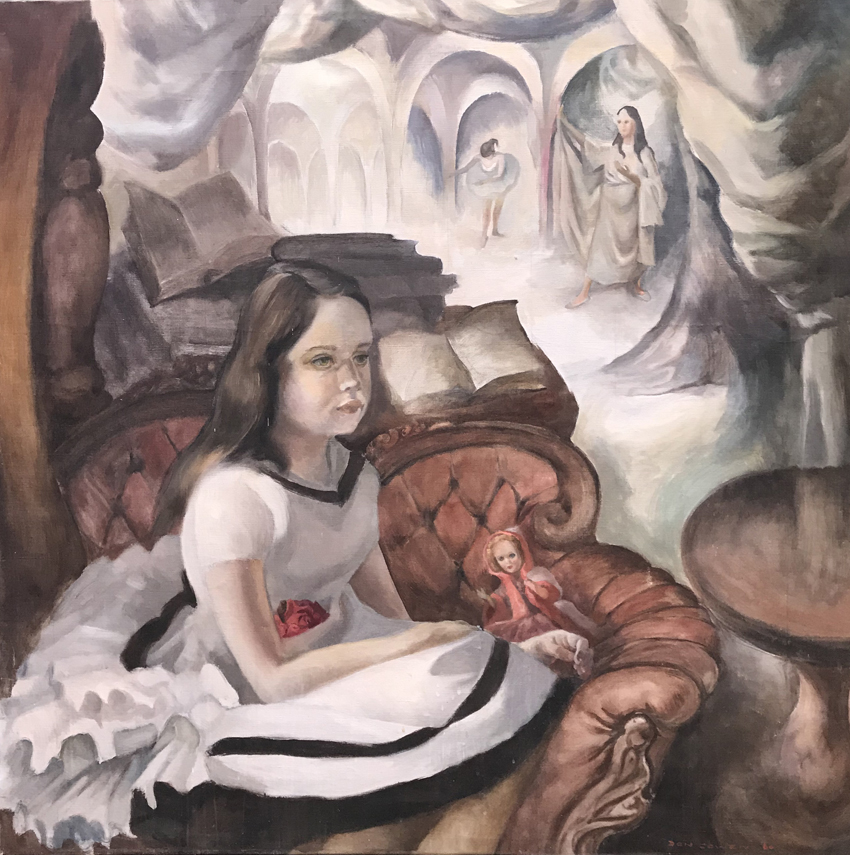 A native of Australia, Cowen studied at the School of the National Art Gallery of Victoria before pursuing studies abroad, in London and Paris. In 1956 he was included a prestigious show of Australia's leading artists, mounted by Macquarie Galleries in Sydney.
Cowen settled in Tucson in 1959, and began exhibiting in galleries there and in the Phoenix area. The University of Arizona's Optical Sciences Center hired him in 1965 as a scientific illustrator. In his years with OSC, he painted a formal portrait of the visionary founding director, Aden Meinel, and created a striking glass-and-steel sculpture that graces the portico of the Meinel Building. His mural "Man and the Universe" is in the Tucson Convention Center.